The joy of scoring a goal is etched across Gary Mabbutt's face as he scores a late winner against AC Milan in the third/fourth place play-off in the Joan Gamper Trophy in August, 1986.
We compete again for Barcelona's prestigious pre-season trophy this evening at a different venue, the Olympic Stadium, Montjuic - home of the 1992 Olympics and golds for Linford Christie and Sally Gunnell - while the Nou Camp is being renovated.
So, this is the second time we've played for the trophy, named in honour of Joan Gamper, a founding member, player, and later president of the club. The trophy was first played in 1966 and was a four-team affair until 1996. Since 1997, it's been a one-off game that Barca have won on 24 of 27 occasions, only beaten by Juventus (2005), Manchester City (2009) and Sampdoria (2012).
Let us take you back to 1986...
19/8/86 - PSV 1-1 Spurs
PSV won 4-3 on penalties...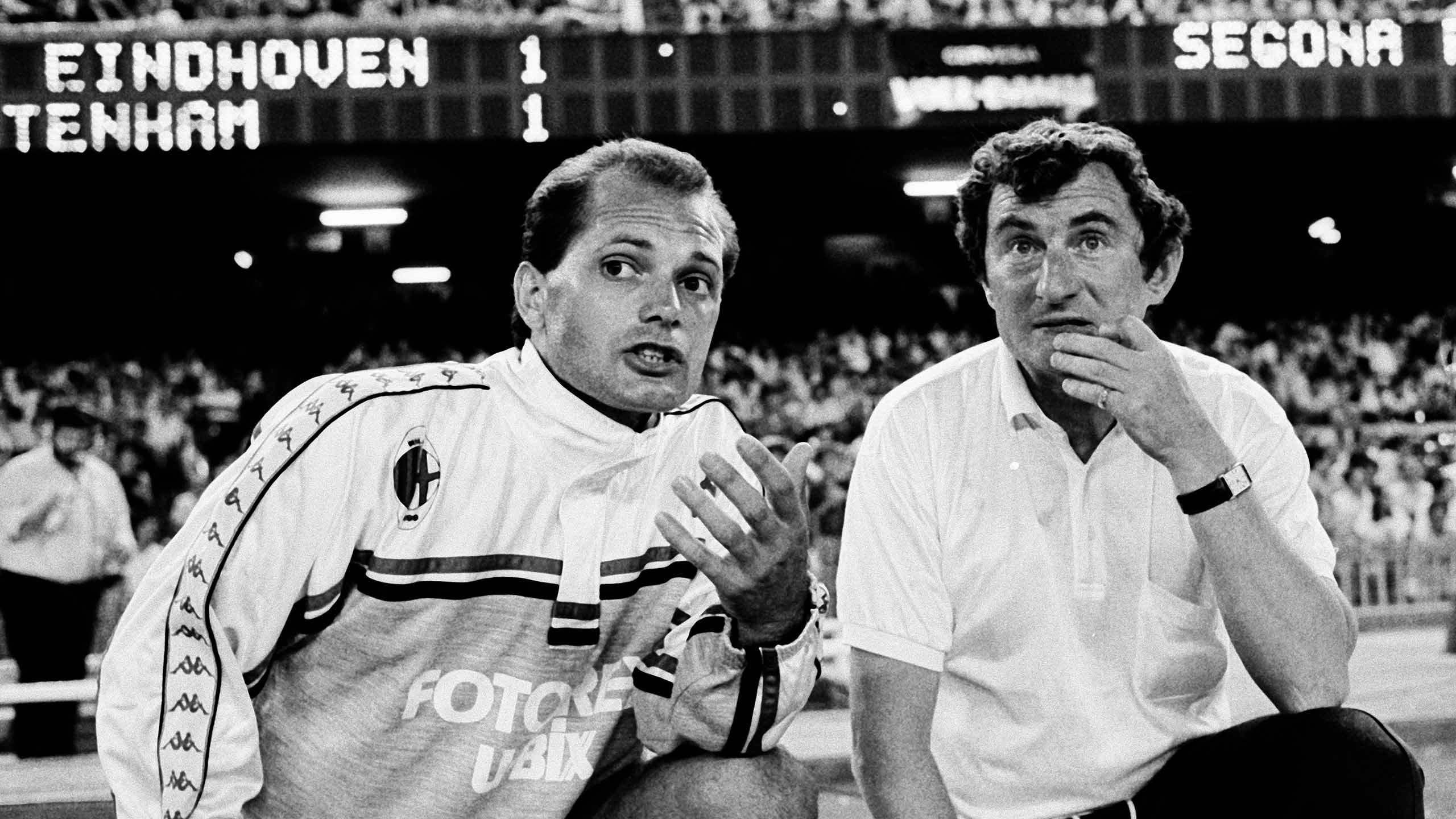 Our manager David Pleat - who would guide this team to a memorable 1986/87 season, including Clive Allen's record 49 goals - talks to sadly-departed former England midfielder Ray Wilkins, who passed in 2018, then of AC Milan, during our first game of the 1986 Joan Gamper Trophy against PSV Eindhoven at the Nou Camp.
We opened proceedings at the Nou Camp on 19 August against Dutch side PSV, who included the likes of Ruud Gullit, Ronald Koeman and Frank Arnesen.

We forged ahead on 35 minutes when Mark Falco headed home Mitchell Thomas' cross. PSV levelled just before half-time and it stayed that way, so the match was decided via a penalty shoot-out - Chris Waddle, Richard Gough and Gary Stevens scored for us, but Glenn Hoddle and Paul Allen missed as we lost 4-3.
Barca then beat AC Milan 3-1 in a match that included an early sight for any Spurs fans in the stadium of a young Nayim, then 19, who came off the bench for the Catalans.
Spurs v PSV: Clemence, Stevens, Mitchell Thomas, Roberts (Ardiles 33), Miller (Gough 57), Mabbutt, Clive Allen (Paul Allen 57), Falco, Waddle, Hoddle, Galvin.
20/8/86 - Spurs 2-1 Milan
Third and fourth place play-off...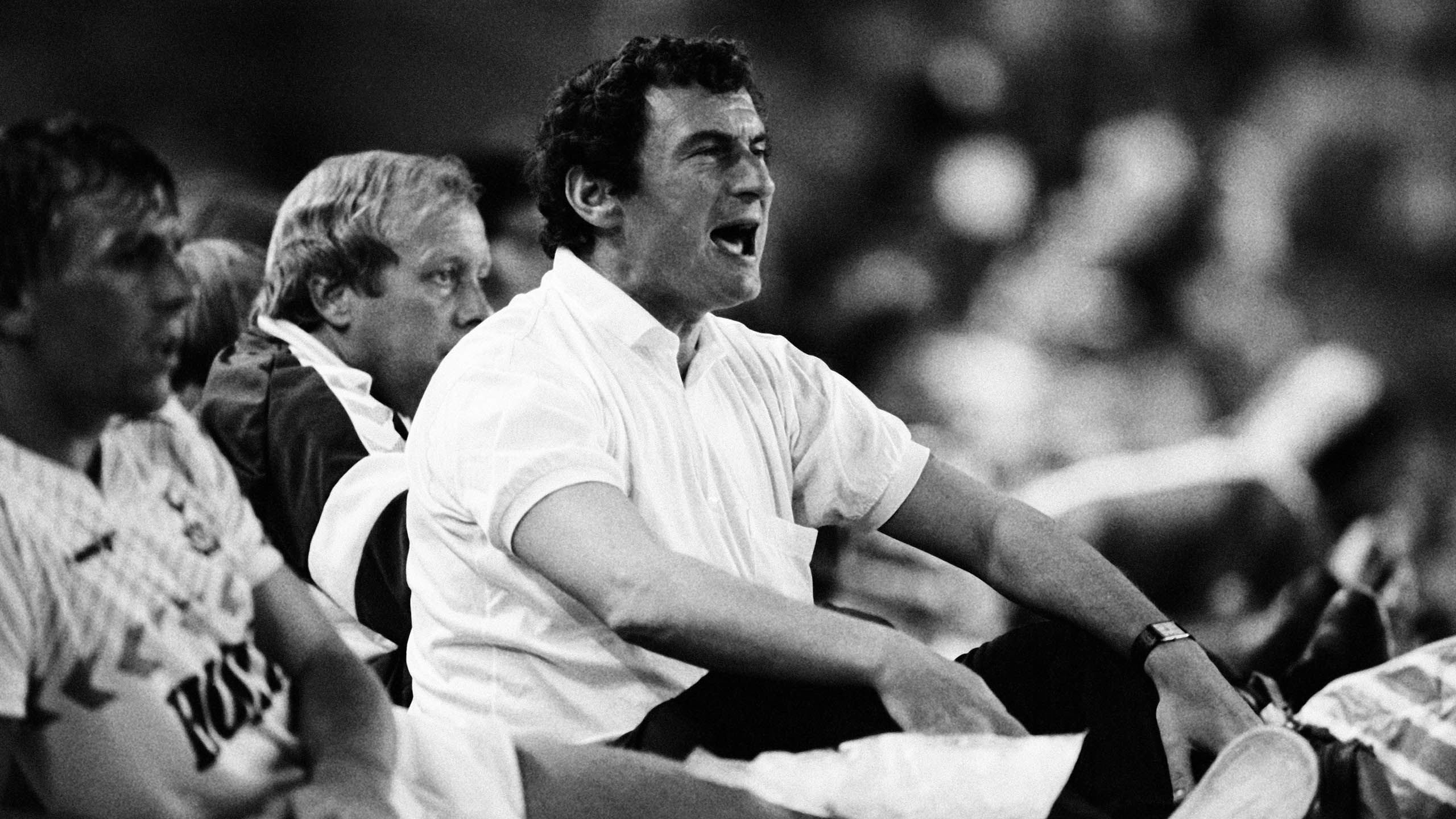 We met AC Milan for third and fourth place the next day.
Milan took the lead in the first half through Dario Bonetti. Mark Falco was on target again, this time from Chris Hughton's assist, to level before Richard Cooke set up Gary Mabbutt's winner in the 89th minute. Barcelona beat PSV 1-0 in final in front of 89,000 at the Nou Camp.
Spurs v Milan: Clemence, Danny Thomas, Hughton, Paul Allen, Gough, Miller, Ardiles (Stevens 64), Chiedozie, Waddle (Falco 46), Hoddle (Mabbutt 46), Cooke.